Clean Fuel Spills | Clean Diesel In Ground | Clean Heating Oil Leak | Remove Oil From Concrete | Remediation Product
Available Online Only * Ships Fast!
Ships Anywhere in North America, South America, Caribean & Europe!


We Will Consider Shipping To Other Countries
Please Inquire
Use What The Remediation Professionals Use
We Can Provide Consulting Services To Assist You With Your Cleanup
Trusted By Many People in the Petroleum Industry & Government
Read the "Safety Data" Sheet to learn how it passes many environmental checkmarks including:
ECOLOGICAL Information:
Persistence & Degradability – Product is Biodegradable
US FEDERAL REGULATIONS:
TSCA Inventory – all ingredients are listed ie: non-issue
SARA 311, 312 & 313 – No Issues
US State of California Proposition 65
does NOT contain any of the Chemicals listed
CANADA REGULATIONS:
DSL/NSDL – Complies
If you need more information or assistance, please consider trying our Chat Bot, Mikey Microbe at the bottom left of your screen – It's Actually Fun!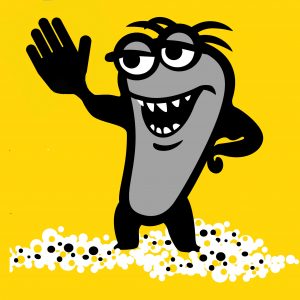 And if Mikey can't provide you with the details you're looking for, look at the bottom right to see if the "Real Live Person" is available who is an expert with Petro Buster and has "ALL" of the answers you are looking for.
We've provided these Customer Service Features to enhance your experience on our website and hope you find them helpful!
These are just some of the actual US Zip Codes and Canadian Postal Codes of our Petro Buster customers just to give you an idea how many people, businesses and Government organizations use our product.
View
North America Customer Shipments
in a full screen map
Note: We do not show complete addresses to protect the privacy of our customers.
Amazing Product - Very Happy!
I have used this product on several occasions dealing with spills and leaks and it is a fantastic product! Both our client and our team were very happy with how it worked. I will continue to use it both during projects and at home.
Response from Clean Furnace Oil Leaks, Diesel Spills, Gas Leaks, Remediation
Hi Jarrod, I really appreciate you posting this review on our LinkedIn business page and then giving me permission to put it here on our website. Coming from you, an expert in Remediation, this is a really significant Review for our visitors to read. Thanks again! Bill Fligg / President
Fast-acting product with excellent service
When someone spilled gasoline on our property, resulting in a terrible smell in our home and stain on our driveway, we completely panicked thinking it would cost a fortune to fix and that it would have long term impacts on our property. We did some research and found Petro Buster. We ordered this product on a Saturday night and it got to us Monday morning (we're local to their Springwater location). The customer service was outstanding and the product worked same day in our situation, and the price was very reasonable. The science behind this product is insanely cool and very useful. I am so grateful for the efficient, professional and knowledgeable service accompanying a product that works incredibly well.
Response from Clean Furnace Oil Leaks, Diesel Spills, Gas Leaks, Remediation
Hi Kyra, we really appreciate that you took the time to write this awesome review! I love hearing stories like this, although not great you had that scare, but feels great to know Petro Buster cleaned your Gasoline problem as expected. Petro Buster is used to remediate Petroleum Spills like this all around North America regularly. It was interesting you were so close to us and I was able to personally deliver it to you, however just so our visitors to the site know, we take that kind of care to everyone around North America to get it shipped to them within a 3-5 business days usually. Thanks again! Bill Fligg / President
Works fast!
I have used this product on multiple projects and found that it saves both time and materials when cleaning up spills.
Response from Clean Furnace Oil Leaks, Diesel Spills, Gas Leaks, Remediation
Hi Taryn, we really appreciate you taking the time to write this review. I find it most interesting that I found out from our phone conversation a few months ago that you learned about Petro Buster while working with another company and then when you changed jobs to start work with a different company which you introduced Petro Buster to when they needed to clean Petroleum spills. I have also noted that you have a Bachelor of Science (BSc) Degree so your appreciation for Petro Buster is even more meaningful. Thanks again!! Bill Fligg / President
Amazing customer service!
First time customer, we had a minor issue with our order and these guys responded IN FORCE! I was blown away with their customer service! Thanks guys!
Response from Clean Furnace Oil Leaks, Diesel Spills, Gas Leaks, Remediation
Hi Daryl, we really appreciate you taking the time to write this review! We are 100% committed to our customers and their requirement to get good results from Petro Buster. If we get the order wrong, which can happen, we fix things immediately and if you need help with your project, we get on the phone with you. Thanks again for recognizing our level of service! Bill Fligg / President
Petro Buster to the rescue!
After an oil spill in our crawl space, our whole home was overpowered by the smell of oil. I called many clean up companies and none of them would even attempt to work with oil. If they did, they charged at least $2000. Then I found Petro Buster! Unsure of how the product works, I called and spoke to the owner, Bill. He patiently and expertly walked me through the science behind the product and how to apply it. It could not be easier – just pour and let it dry! Our home no longer smells like oil, Petro Buster is easy to use and it only cost $99! Thank you Petro Buster and thank you Bill for all of the advice!
Response from Clean Furnace Oil Leaks, Diesel Spills, Gas Leaks, Remediation
Hi Kristina, I was more than happy to assist you and so pleased that you got the results out of Petro Buster that we know it can do. We named it Petro Buster because it does exactly that, busts up Petroleum in an Environmentally Friendly way. Thank you for taking the time to give us this great review! All the best. Bill Fligg / President
Clean Fuel Spills | Clean Diesel In Ground | Clean Heating Oil Leak | Remove Oil From Concrete | Remediation Product